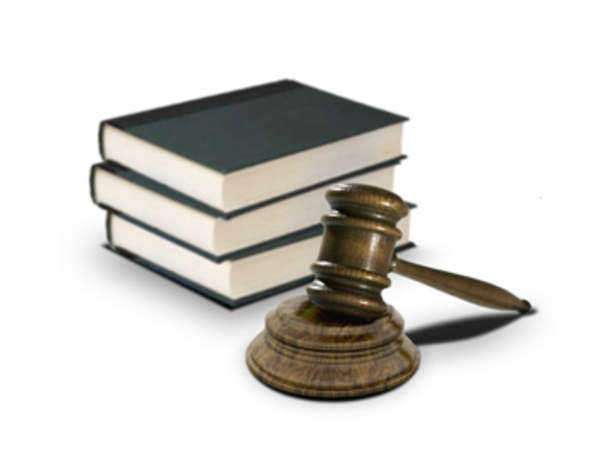 With the recession and unemployment still
looming large in the United States, millions of Americans are having to
contemplate filing for bankruptcy as an option. It is critical, though, that
debtors think about this solution before acting upon the abstract idea.
Finding an Attorney




Prior to getting involved with formal
bankruptcy proceedings, it is best for debtors to be prepared for what they may
face. Almost certainly, readying oneself for bankruptcy court will involve
representation by a bankruptcy attorney, who may be of considerable assistance in helping debtors prove their case. That said, unless a
person gets a specific recommendation from a friend or some other referral, he
or she may find a good lawyer is indeed hard to find.
In starting out the search for a bankruptcy
attorney, it is logical to go to the biggest coalition of attorneys in the
nation: the American Bar Association. With hundreds of thousands of
card-carrying members and local chapters across the United States, the chances
of finding a trained professional in the area through the ABA as opposed to
random searching is that much greater.
Just the same, searching through advertisements may yet be the way to go,
especially if money for attorney's fees is a
concern. If quality must be sacrificed for the sake of funding, the debtor must
do whatever he or she can to make sure practical differences are negligible
and, more importantly, to make sure the services they encounter are helpful and
legitimate. In other words, applicants should do a fair bit of comparison
shopping before merely deciding upon a bankruptcy attorney out of convenience.
On the flip side, there are means by which
petitioning debtors can have bankruptcy lawyers come to them. By placing their
own classified ad over the Internet or through another medium, individuals may
hear from lawyers who wish to take their case, perhaps even on a pro
bono basis. In some forums, attorneys looking to represent the
insolvent party may get into a bidding war and thus fight over the chance to be
hired.

Bankruptcy Law Firms


With choosing a bankruptcy law firm, there is often a trade-off: larger firms
may have a better amount of resources and name recognition to their credit, but
smaller films may make up for shortcomings along these lines with the more
personal attention they can give their clients and their years of experience
specifically with bankruptcy. Irrespective of size, one tendency of bankruptcy
law firms is to cater to those individuals with the most common circumstances
in bankruptcy court.
Free Legal Services


Some low-cost or free "legal services" may indeed be scams that
target the uninformed, trusting debtor. Whatever one's circumstances and level
of debt, in seeking relief individuals should be cautious about the reliability
of their source before gathering information or signing a contract.
That said, for those who suffer from low income on top of their
insolvency, there are legal options that won't break the bank, so to speak. One
such option is to solicit public assistance, not so much in terms of welfare or
other financial aid programs, but non-profit state and Federal bankruptcy
programs, such as the Legal Services Corporation, that specifically fund local
agencies working to provide benefits for underprivileged applicants.




For some disadvantaged populations, such as
the disabled and victims of abuse/disease, reduced rates for legal
representation may also come into play. To a certain extent, this is
representative of the larger aims of bankruptcy: to help people in need based on their varying
circumstances.
Some bankruptcy lawyers as well as programs
within public and private legal associations will even directly market their
services to the common man. Many reputable bankruptcy attorneys will lend a
helping hand to debtors in the event litigation is called for, offering their
know-how and experience to petitioners pro bono, that is, for free.




Free Legal Information




For all intents and purposes, a licensed bankruptcy attorney is
the best source of legal information available to debtors prior to formally
submitting an application for protection under the Bankruptcy Code. However,
while the above considerations of free legal representation may be a vital
safeguard for the debtor in petitioning, accepting one's services pro
bono is realistically not a guarantee of quality. What's more, debtors
may not need an attorney just yet anyway, as they may still be at the stage
when they are considering other avenues to relieving their debt. In this
scenario, individuals may simply need free advice on bankruptcy, something
which exists in abundance online and through other public channels.




One of the best resources for information–seekers in terms of the thoroughness and accuracy of the
details they gather are the official pages for government and legal
organizations. The U.S. Court website provides a wealth of
information.


Foreclosure Attorneys




Much as filing for bankruptcy can be
disadvantageous to parties in debt for the property/property value they might
lose, foreclosure is almost universally inadvisable for debtors, as it will
result in both the sale of their home and a potentially destructive effect on
their credit report. If homeowners are facing the threat of foreclosure, they
would be wise to solicit the services of a foreclosure attorney rather than
some "quick fix" option they see in an advertisement. As their
clients may be facing sufficient financial obligations, most notably delinquent
mortgage payments prompting action by lenders, foreclosure attorneys will
likely not be able to negotiate the preservation of both clients' rights to
their house and their ability to discharge all debts.
Just the same, foreclosure lawyers can be
instrumental in securing a more preferable alternative to foreclosure on behalf
of their clients, and noting the potentially severe consequences of a
foreclosure sale, these alternatives are several. For one, debtors may wish to
take out an additional mortgage, though this is a certified risk as the danger of
foreclosure is directly related to the inability to meet regular mortgage
payment deadlines. Foreclosure attorneys may also look to a revision of the
terms of a loan, and thus, can be important intermediaries between
borrowers and lenders in arguing for an extension of the length of a repayment
period, a lower interest rate, or a temporary forbearance on payments so
debtors have time to reassess their financial strategies.
Still, these routes may ultimately be too
short-lived. Some choices with longer-lasting applications include resale of
assets to the bank to offset debts (of course, with the bank's full
cooperation) or bankruptcy itself, specifically Chapter 13 reorganization that
may permit debtor-homeowners to keep their residences.


Petition Preparers


According to Section 110 of Title 11 of the United States Code, debtors and
legal representatives are not the only people who may fill out a petition on
the debtor's behalf. Noting the complexity of bankruptcy forms and the negative
impact failure to complete them as specified might have, bankruptcy petition
preparers are expressly granted this right, and imaginably, receive a fee for
their troubles.
Whether or not a "bankruptcy petition
preparer" is one individual (bankruptcy law allows for preparers to be
either), all involved in assisting applicants complete this document must be
indicated in writing on the form, and for individual preparers, they must make
sure to sign both their name and address. As they are not permitted to submit
the petition for the debtor, only to prepare it, preparers must send their work
to the client and inform them of their function in all of this.




Debtors looking at the option of a bankruptcy
petition preparer should take heart with the knowledge that these individuals'
exploits are overseen by qualified legal professionals, as well as the idea
that Title 11 specifies maximum amounts of fees preparers can claim for
services rendered to the insolvent party.
All the same, debtors who use bankruptcy
petition preparers should note that they are only petition preparers and
nothing more. Specifically, they may not give any specific legal advice to the
people whose documents they type, and certainly may not profess otherwise. As
Section 110 expressly points out, petition preparers may be charged with a
crime if they lead the debtor to a decision in any way, such as instructing
him/her/it on how to file their petition and under what chapter, how to cancel
out debts through discharge.

Pro Se Bankruptcy Litigation




Despite stricter standards for declaring
personal bankruptcy in the wake of the BAPCPA of 2005, bankruptcy filings have
been on the rise in the United States for the past few years, and this includes
incidences of pro se filings, wherein
debtors seek to file and represent themselves in bankruptcy proceedings.
Specifically when it comes to self-representation in bankruptcy court, this
trend is quite a cause for concern amongst everyday people and bankruptcy
experts alike.
Although this may be a subjective statement
for some, as it applies to the laypeople of the United States, bankruptcy law
is rather complex to approach without a lawyer proficient in these matters. If nothing else, an attorney can serve as
somewhat of a "second opinion" for debtors in formulating a course of
action. Right off the bat, pro se bankruptcy litigation
involves a major time commitment for filers, as they must do their homework in
reviewing the Bankruptcy Code and the FRBP. Additionally,
the court may meet filers who fail to adhere to the letter of the law with
stern condemnation for their actions.
In the event a debt/creditor is not reported with the statements
included in the initial application, a debtor's petition may be thrown out by a
court judge right then and there. In fact, there are actually several causes by
which parties who appear before the court can be refused relief by the judge.
Comments
comments